Accommodation in Tropea
Piccola Università Italiana - The Italian language school by the sea

It means a lot to us that alongside your professional Italian language course, you are provided with accommodation that is up to our standards. We like to reserve the most beautiful and well kept apartments in Tropea for you.
This could be your view: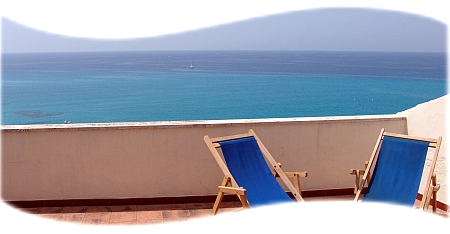 The holiday apartments in Tropea are all within 10 mintues walking distance of the school and are either near the harbour or the centre of Tropea.
We would be happy to fulfill any special requests you may have, for we want you to feel comfortable all round during your stay here with us, be it in the school or in our apartments.
The holiday apartments in Calabria can of course also be reserved without a language course. Often students come here with friends or family and are provided with accomodation in the apartments with other language students. Or would you like to extend your stay after your language course, just to relax and unwind? That's no problem either!
The following services are included in the price of your holiday apartment:
Cleaning service once a week
Towels (including fresh towels once a week)
Bed linens (including fresh bed linen once a week)
Because our Italian language school is open all year round, the holiday apartments are of course heated in the cooler months, this too is included in the price.
You can choose from the following accomodation:
Click the corresponding link to find out more about the accomodation of your choice.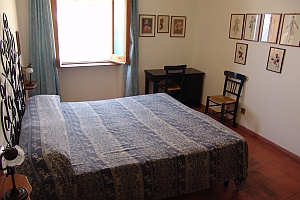 Don't hesitate to contact us! We would be more than happy to help you!