The journey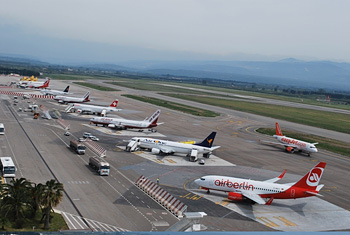 The largest charter and airline airport in Calabria is Lamezia Terme (SUF) The journey from Lamezia Terme to Tropea takes 50 minutes by car and about 1 hour by train.
There is however no direct connection from Lamezia terme to the train station. A taxi has to be taken to the train station (costs about EUR 15)
The following airlines fly to Lamezia Terme : Alitalia, Air One, Air Berlin, German Wings, Ryan Air, Easy Jet and Volare Web.
If you fly to Calabria, we recommend using the transfer service from the airport to Tropea, which is included in the inscription fee.