ACCREDITATIONS

Piccola Università Italiana has been certified by leading national and international institutions and associations.

This is a quality proof, which is an important issue when choosing an Italian language school.
1) Recognized by the Italian Ministry of Education
The Italian Ministry of Education, University and Research made a point of appointing the best Italian language schools, in order to support the circulation of Italian culture and the Italian language.

presa d'atto prot 23860/P from 30.11.2004
The accreditation by the Ministry is the only Italian recognition obtainable that does not require purchase. The state-approved Italian language schools were inspected carefully. The fullfillment of these strict requirements, guidelines and standards is still checked on a regular basis.
The specified standards given by the Italian Ministry for Education, University and Research cover following points:
Quality of the teachers and professors at the language schools
Quality of material/equipment at the language schools
Quality of the method of learning at the language schools
Quality of the didactic lesson concept in the language course
Our Italian language school was founded in 1993 in Tropea as "Caffe Culturale" under the name of Caffe Italiano Club. In 2004, 11 years after being founded, Caffe Italiano Club was state-approved by the Italian Ministry of Education, University and Research and became officially recognised as an Italian language school. To emphasize the school's professional character, the school was renamed in 2004 and became the Piccola Universita Italiana.
---
2) Patronized by the Italian Cultural Ministry


Piccola Università Italiana is the only Italian language school in Italy patronized by the Cultural Ministry for great achievements in the promotion of the Italian language and Italian culture and for the creation of the web portal www.italianculture.net.
---
3) Eduitalia

Eduitalia's mission is to identify and to promote professional Italian language institutes abroad.
Membership is granted to accredited educational institutes located in Italy, which fulfil a catalogue of important requirements. Further information on their requirements is to be found on the following link: http://www.eduitalia.org/PDF/Requisiti-EDU-ENG.pdf
Eduitalia is strongly cooperating with Italian embassies, Italian consulates, Italian Cultural Institutes worldwide. Furthermore, Eduitalia is attending the annual NAFSA since many years.
---
4) University of Siena + University of Perugia

Furthermore our institute is and authorized exam centre for the official internationally recognized CILS exam (from the University of Siena) and CELI exam (from the University of Perugia). Both exams are the official qualification of Italian language proficiency.
---
5) European Union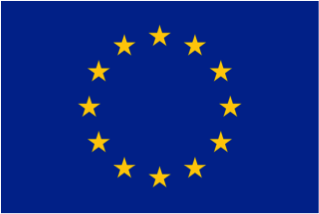 Our Italian language schools are PIC-registered by the EU, therefore all Italian language course programs are eligible for funding under the ERASMUS+ programme. Furthermore Italian language teachers are offered a special training program, which is recognized by the EU entitling participating Italian language teachers (non-mothertongue-speakers) for funding.
Besides, the European Commission has been sending interpreters and translators to our school for specific language training since 1999.
---
5) International Association of Language Centres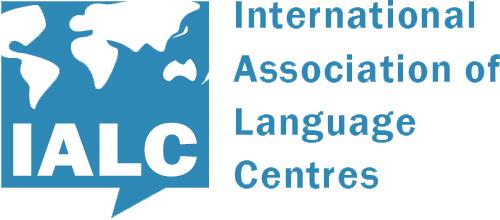 Piccola Università Italiana is full member of IALC (International Association of Language Centres), a quality organisation, which unites leading language schools worldwide.
It is an internationally recognised quality seal for professional language institutions, which are regularly inspected and annually audited and meet the Quality Scheme as well as the IALC Code of Ethics.
Here are some of the basic bullet points, which need to be fulfilled in order to be part of this elite club of language schools:
• Prime inspection by independent inspectors before admission
• Quality assurance by on-site inspections of existing members
• Legal constitution of the institute
• High standards in academic teaching and school's facilities
• Assessment of students before course start
• Monitoring and supervision of student's progress
• Carefully selected accommodation
• Educational field trips to ensure cultural aspects of the programs offered
• Outstanding in-house student support and emergency support
---
6) Universities in the USA


In the past transcripts from Piccola Università Italiana have been accepted for academic credits by the following US-universities:
Minnesota State University
Southeastern Louisiana University
Colorado State University
Alliant International University San Diego
George Fox University
Please visit our dedicated website for more information on
Study Abroad Programs in Italy.
---
The excellent Italian language courses at our Italian language schools are already recognised by many foreign state institutes, offices and universities in Germany, in the USA, in Sweden, in Norway and the European Union.
We look forward to receiving your enquiry! Book your Italian language course in Italy at our certified language institute today!