Italian language school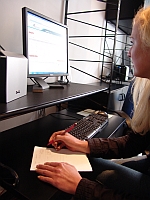 Our Italian language school offers students the use of 2 new Dell computers with speedy internet access. Language students can use the internet during the school's opening hours for a small fee.
Personal laptops can be brought with you on your language holiday and connected to the school's network.