... is waiting for you!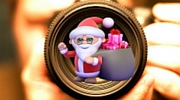 A Christmas present is waiting for you!
The Piccola Università Italiana is again this year organising a photo contest that will allow you to win a week's scholarship at one of our schools.
Taking part is easy: choose a favourite photo you have taken at Trieste or Tropea and send it to us before 6 January 2017. Each participant can send only one photo and must send it to direzione@piccolauniversitaitaliana.com with the subject line "Trieste photo" or "Tropea photo". Any other method of sending it will not be considered.
Following careful selection, on 1 February 2017, we will publish the ten photos (five of Trieste and five of Tropea) we liked the most and that best represent, according to us, the atmosphere of the two places. We will give you fifteen days from this date to choose your favourite photo using the "like" button.
The two photos of Trieste and Tropea that have the most "likes" at 23:59 on 14 February 2017 will be considered the winners of the contest and their creators will have the possibility of spending another week with us!
We await your shots!