Special programmes
Piccola Università Italiana - The Italian language school by the sea

Find out more about our special programmes by clicking on the following link.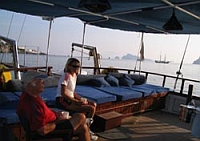 Sail to the Aeolian Islands and immerse completely in the Italian language for one entire week!
This one week sailing trip is relaxing, interesting, and exclusive and it is the perfect additional programme to our general talian language courses.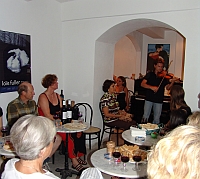 You are long past 50, active, like travelling to Italy and would like to speak and understand more Italian than just what you need to order your dinner in a restaurant? But you are worried that your fellow students at the Italian language school might be too young? We have put an Italian language course together just for you! A colourful cultural programme for seniors who would like to learn with their peers as a group.
You will be taught the Italian language perceptively by understanding Italian teachers at a pace that is comfortable for you.
Attention:
For special programs of our Italian language school, a minimum number of students are required!
We recommend these language course programmes especially to groups.